Guardian Raid T4-3: Icegaia

Just right click the YouTube video and click loop to get it to behave like a GIF.
Recommended Team Setup
Bard
Impairment
Recommended Weapon
Lightning Weapon (Not Bard)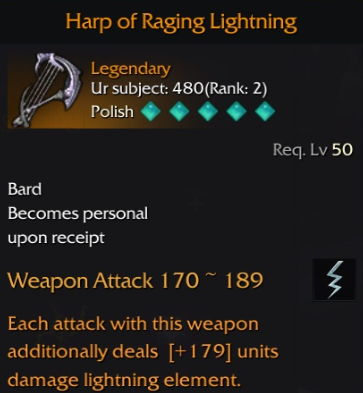 Optional Items
Whirlwind Bomb

Recommended Runes
60% Water Resistance | 100% MS Reduction Immunity [Optional] | 30% Wild Beast Damage
Optional Engravings
Urgent Rescue

General Battle Mechanics

When Frostgaia tries to do its 1st ever evolution, regardless of whether or not you break it, it will evolve.

The evolve is signaled by this scream and this means the boss has done its 1st evolution.

When the boss TPs away after its 2nd evolution, it will always start at its 1st evolution afterwards.

If the DPS of your team is high enough, Frostgaia will evolve to 1st evolution without doing the mechanic.

Example of evolution sequence:
->1st Evolve Attempt or High DPS->Scream Signals 1st Evolution->Evolve Attempts->2nd Evolution->TP Away
->Find Boss Again->Starts at 1st Evolution->Evolve Attempts->2nd Evolution->TP Away
When first encountering the boss, the boss will land and deal damage at landing location and fly back up.

The second landing deals no damage.
Frostgaia's impairment requirement is higher than Hellgaia's.

Do not count evolve attempts until after the 1st scripted/mandatory evolution during your 1st encounter.

Average teams can break 2 evolve attempts from 1st evolution without items. 3 evolve breaks is difficult.
When the boss reaches its 2nd evolution, it will not attempt to evolve anymore.

Instead you must impair the boss so that it runs away and restarts at its 1st evolution elsewhere.

After the boss gets back up, it will always do 2 Sky Attacks. It will then scream and TP away.
Moveset (New Moves Added During Evolves)
Sky Attack (1st Evolution)

Frontal Swipe
Double Frontal Swipe (1st Evolution)
Triple Frontal Swipe (2nd Evolution)
Frontal swipe with right, left, and then both wings in the front. Still has access to previous frontal swipes.
Charge
Upgraded Charge (2nd Evolution)
Beak Lift
Double Peck
Side Wing Swipe
Tail Swipe